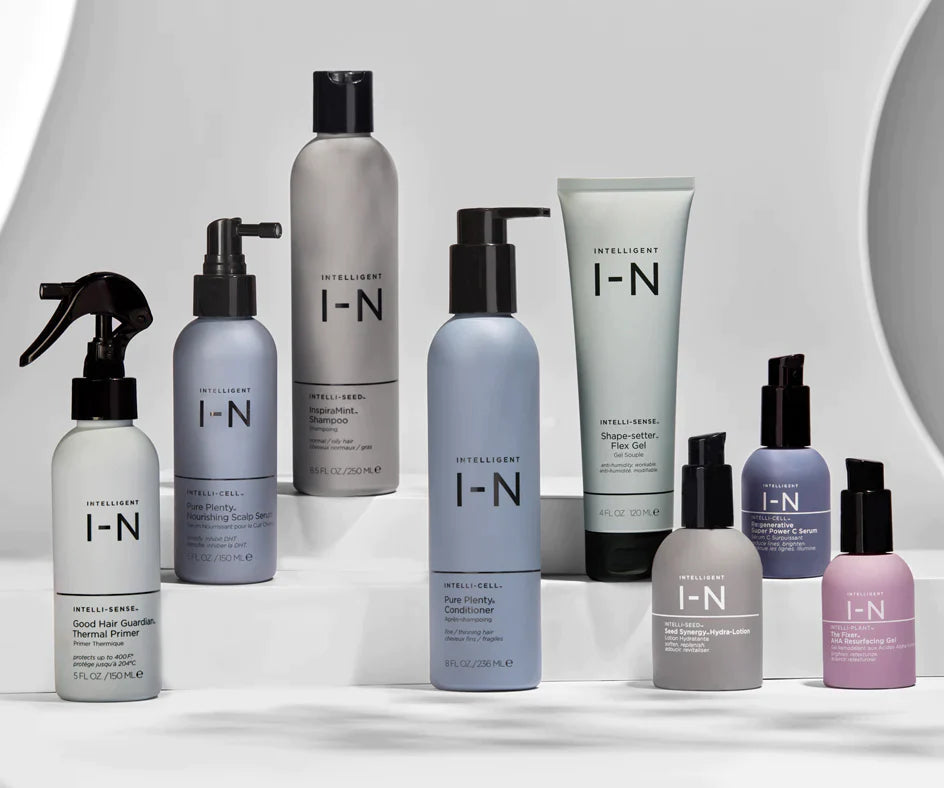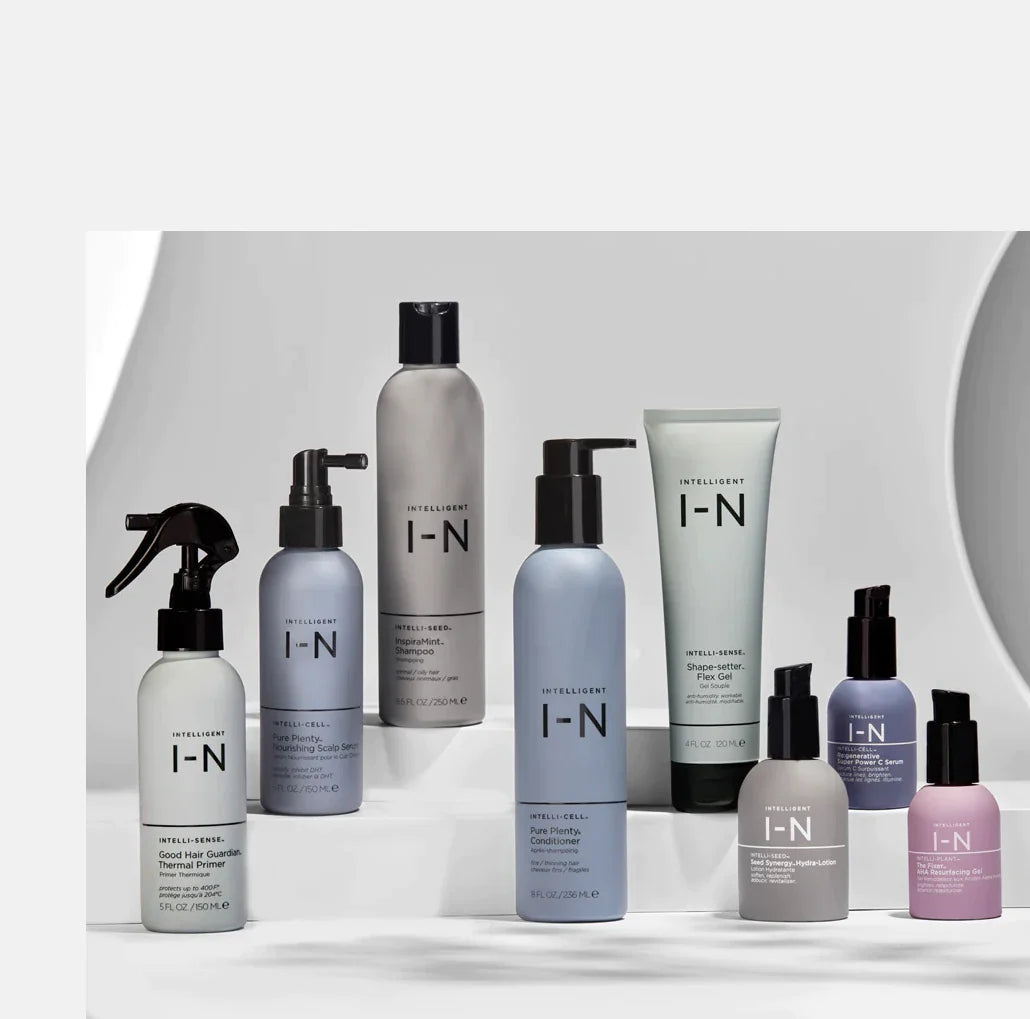 Sustainability is beautiful
We believe that superior results can (and should) be achieved responsibly. That's why we always think about the entire life cycle of our products. Recycling is a pervasive issue in the cosmetics industry that isn't well regulated—even if a brand says its product is recyclable, subtle differences in the packaging (i.e. metallic caps) could mean those bottles and boxes you put in your recycling bin ultimately end up in a landfill. At I-N, we make conscious decisions in every aspect of our packaging to make sure every IN product you love can be recycled and is made from post-consumer recycled materials.
We choose glass containers for our skincare products, which is infinitely recyclable. When it comes to designing packaging that does justice to the luxurious and potent product within, we solve problems to get every detail right without creating unnecessary pollution and leaving as tiny a footprint as possible. Seemingly small details make a world difference: we never use foil inks or cross-contaminating metallized plastics.
POST CONSUMER RECYCLED PLASTIC & PAPER
Our plastic bottles are made form 90%-100% PCR (post consumer recycled) HDPE recycled from your green bin. All of our cartons and shippers are made form 100% PCR. We list the PCR content on our package.
NON-METALLIZED COMPONENTS & INKS
We avoid metallized plastics that contaminate the recycling stream. We choose soy or bio-based inks, never sparkly yet wasteful foil ink.
Incorporating the 3 R's - reduce, reuse, recycle - into your daily routine is a simple yet effective way to care for our planet. By using less, repurposing items and properly disposing of our waste, we can all play a role in preserving the earth for future generations.

Plastic Bead Free. No plastic microbes here to poison our waters. We use plant jojoba beads that are biodegradable, biocompatible, good to skin and sea life. Micro jojoba beads also don't create the micro tears in skin that harsh or artificial plastic bead exfoliants can cause.
INTENTIONAL CHOICES
Reducing our footprint one decision at a time.
Every material choice matters. 
Our packaging tool developed by leading environmental organization, BWE, measures packaging material impact on human health, resources and ecosystems.
This tool compares different materials helping us make the best choice based upon statistical and measurable data. 
At I-N we're proud to say we are always looking for ways to cut down on our "environmental footprint."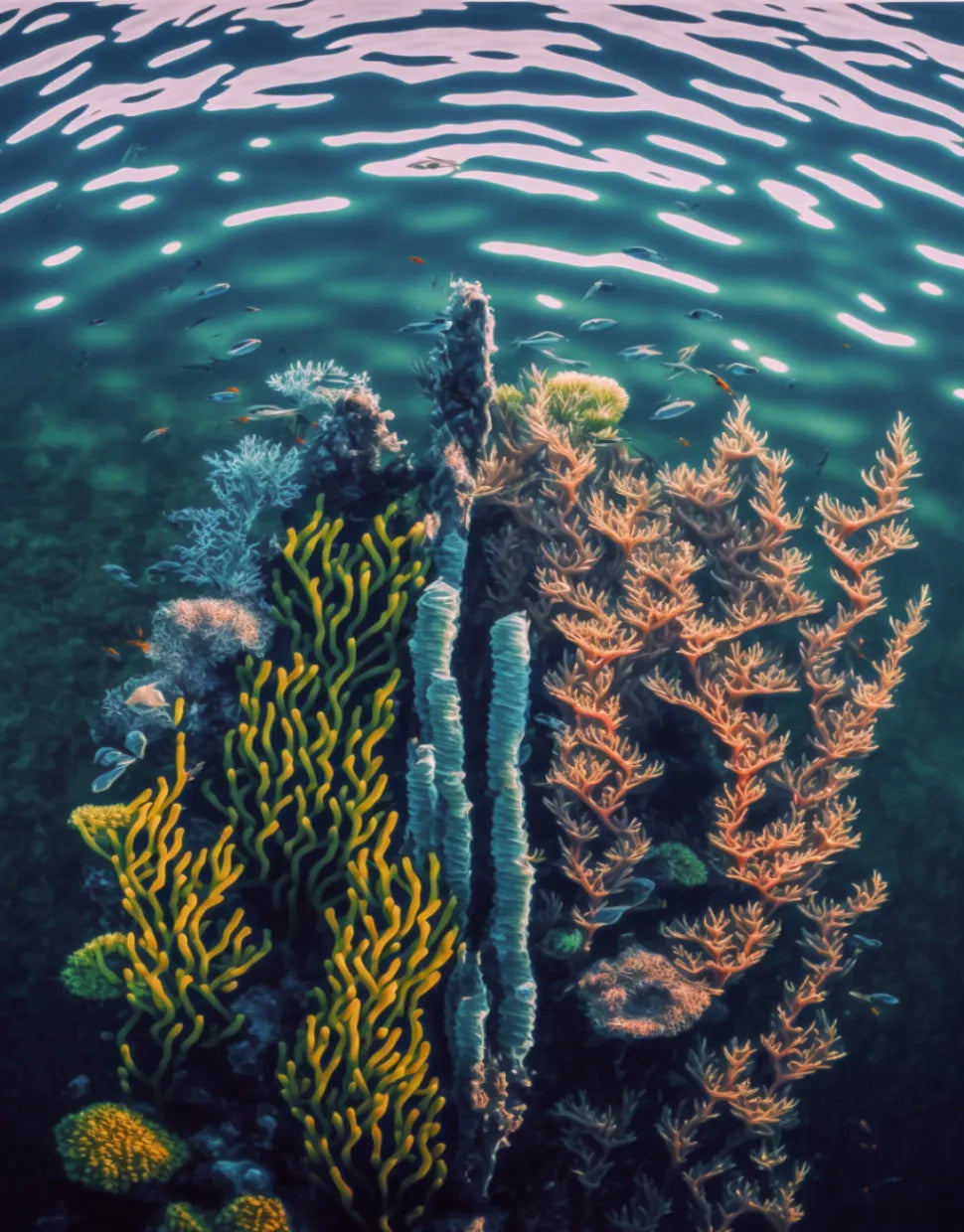 We are all connected. Taking responsibility for our industry, we support Green Circle Salons to help reduce the impact of our love for beauty in our salons; reducing waste and ensuring proper handling of salon waste including chemicals, foils and many others.
our Initiatives