As the daughter of I-N founder Horst Rechelbacher, Nicole literally spent her entire life in beauty and wellness. Today, as co-owner of I-N, Nicole leads ingredient sourcing, collaborating with chemists to create the best plant-based products possible through innovation and breakthrough science.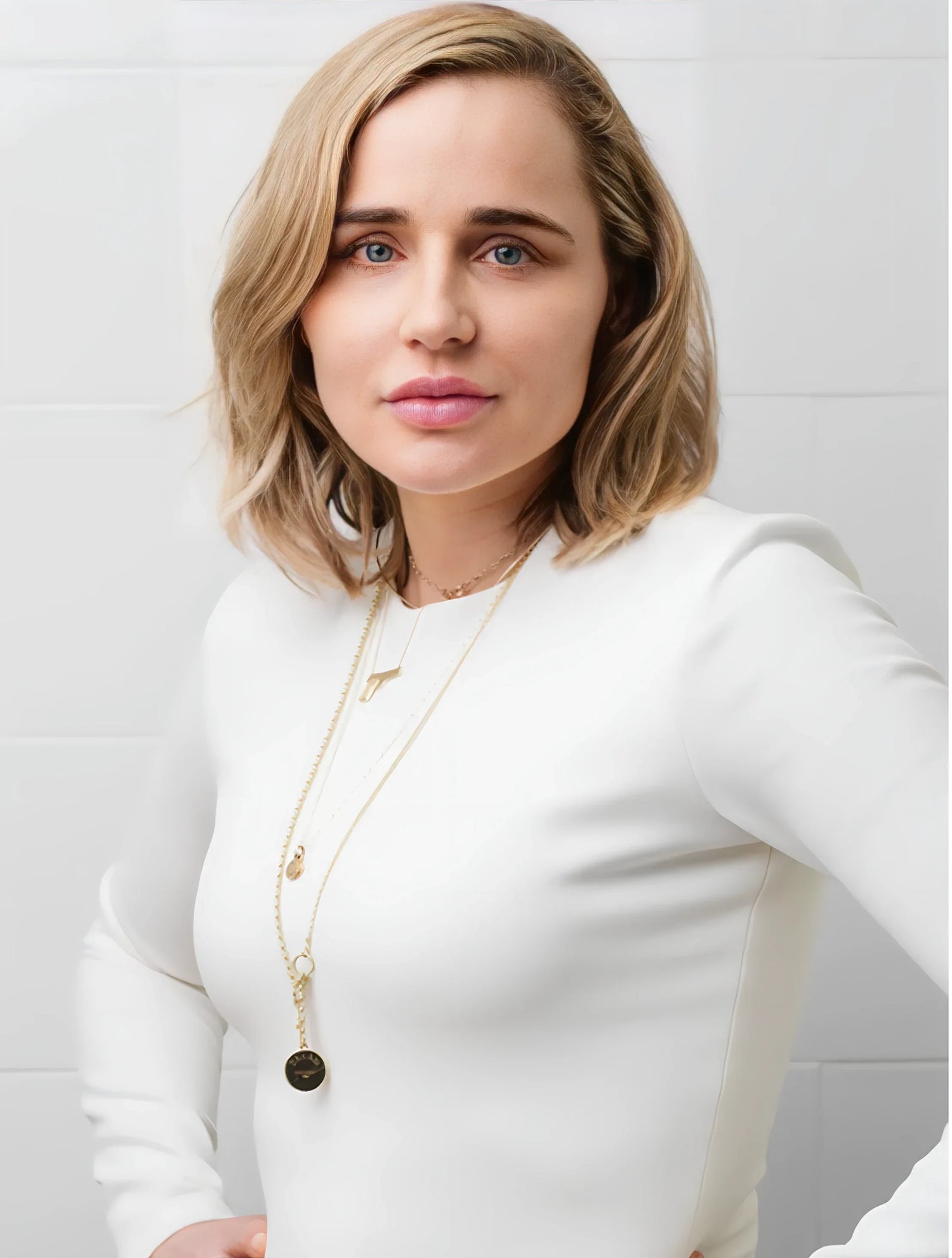 "Beauty is not about looking one way. It's about feeling great about how you are and who you are. It's so refreshing to see more of this in the world today."
Growing Up Rechelbacher
Nicole Rechelbacher, I-N Co- Owner
WHAT WAS IT LIKE GROWING UP WITH HORST AS YOUR FATHER AND WITH AVEDA/I-N AS YOUR FAMILY BUSINESS, SO TO SPEAK?
My childhood was a little more unconventional than most—but it was normal to me, because it was what I knew. I grew up on a farm; my dad was a talented hairdresser from Europe. In my earliest days, he ran a salon out of our home.When I was 9 years old, he found mentorship within Far East integrative practices and became determined to improve the experience in his salon by implementing these principles. From there, I experienced firsthand the grounds well of people gravitating toward the way he was approaching beauty.
My dad emphasized the importance of work ethic, loving what you do, and the entrepreneurial spirit. Work was family life, there was no separation; it was all cohesive. We were immersed in all of the aspects of the business, including the lifestyle. We would go on wellness retreats focusing on mindfulness and ayurvedic medicine. Wherever he was I wanted to be. His energy was magnetic to me. He always supported my goals and encouraged me to follow my intuition.
WHAT HAS CHANGED WITH THE RE-IMAGINED I-N, SINCE YOU AND KIRAN TOOK OVER FOR YOUR FATHERHORST? AND WHAT ELEMENTS DO YOU ENVISION WILL NEVER CHANGE FROM THE ORIGINAL VISION?
Kiran and I were always connected to the business, so I see it as a continuation. We hold the same core values and ethos as always, and we constantly strive to improve. Innovation is always evolving, and we are able to advance with science—so we have elevatedI-N where science and innovation have allowed. We see this as the next evolution of I-N rather than a "change."
I-N HAS BEEN AROUND LONG BEFORE "CLEAN BEAUTY" BECAME POPULAR ON THE COSMETICS MARKET. HOW HAS THIS SHIFT IN THE COLLECTIVE CONSCIOUSNESS IMPACTED HOW AND WHAT YOU DO?
It hasn't shifted what we do—we have always been committed to honesty and true transparency. We try not to get caught up in marketing terms and focus on being mission-based. We've formed strong alliances with others who are like-minded, and those partnerships, such as third-party certifications, act as built-in checks and balances. However, the growth of the "collective consciousness" has created more resources, like NOHBA Alliance and Green Circle Salons, and allow us to access more experts.
WHAT DO YOU THINK PEOPLE NEED TO KNOW ABOUT "CLEAN," "GREEN," (ETC.) BEAUTY—AND WHAT MAKES I-N DIFFERENT?
Brands need backing to support their initiatives. Intention is one thing, but action is another. There are many misleading marketing terms surrounding "clean" beauty, so consumers can't take the term "clean" beauty at face value.
WHAT DO YOU LOVE MOST ABOUT YOUR ROLE AS CO-OWNER OF I-N—WHAT ASPECTS OF THE BUSINESS DO YOU MOST LIKE TO FOCUS YOUR TIME AND ENERGY ON?
I love working with the passionate people on our team who are so committed to our mission, and working with our chemists to push innovation in plant science. I love getting my hands into the formulas. I love the beauty and the creativity—and seeing how excited our clients are about the end result.
WE HEAR A LOT ABOUT NON-TOXIC, TOXIC LOAD, ETC. CAN YOU ELABORATE ON WHY THIS IS SUCH AN IMPORTANT FOCAL POINT FOR I-N AND WHY EVERY INGREDIENT'S SOURCE MATTERS?
We believe toxicity is dose-dependent, and that dosage may be different for everyone depending on their health and circumstances. Therefore, we choose ingredients with low toxicity concern when possible, to reduce overall burden on the body and the environment, and follow safety guidelines when it comes to proper dosage.
PLANT SCIENCE PLAYS A PIVOTAL ROLE IN I-N PRODUCTS—CAN YOU TELL US THE STORY ABOUT HOW I-N'S SIGNATURE SCIENCES WERE DISCOVERED AND WHY THEY'RE SO IMPORTANT?
It all started with identifying unique ingredients that allow your hair and skin to thrive. Ultimately, when someone is buying a product, they are buying what goes inside the bottle, and we respect that. Our sciences are how we go above and beyond in each and every formulation: innovating with plant-based active ingredients.
A MAJOR PRIORITY OF I-N IS TO USE SUSTAINABLE, RECYCLABLE PACKAGING AND YOUR DEDICATION TO MANY DIFFERENT SUSTAINABILITY/ETHICAL PRODUCTION EFFORTS. CAN YOU PLEASE SHARE SOME PERSPECTIVE ON THIS IMPETUS TO GO ABOVE AND BEYOND WITH SUSTAINABILITY EFFORTS? WHAT ARE THE CHALLENGES OF MAKING BEAUTY PRODUCTS AS SUSTAINABLE, RECYCLABLE AND ENVIRONMENTALLY FRIENDLY AS POSSIBLE—AND WHY DO YOU THINK MORE BEAUTY BRANDS AREN'T DOING THE SAME?
The selection process when choosing packaging components is complex; we consider impact to human health, damage to ecosystems and damage to resource availability among other things. Cost of materials and resources can be a major challenge but it comes down to priorities. We decided to lean in on the information that experts could provide us to break through perceived barriers and find solutions that supported our mission.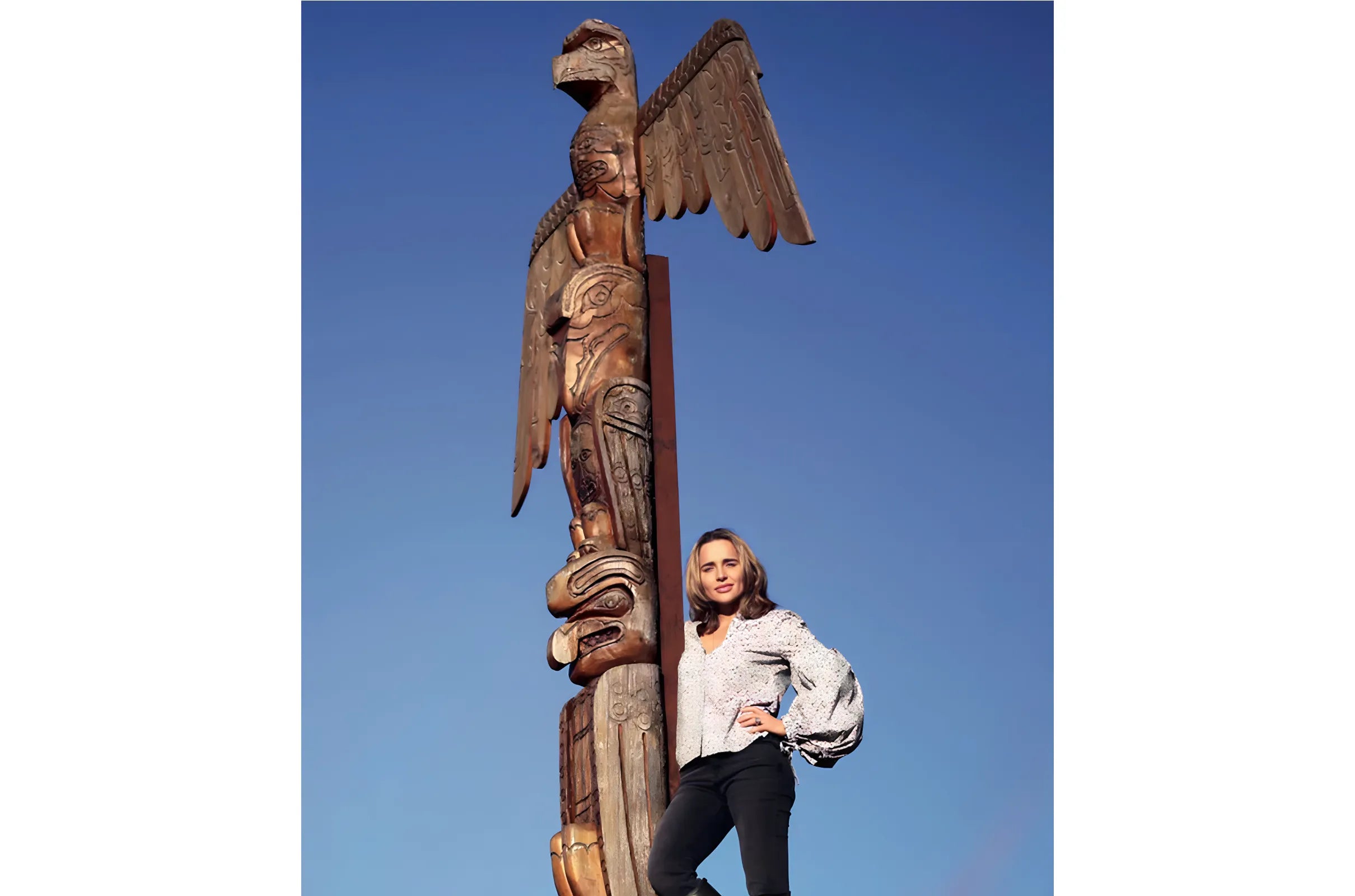 WHAT'S NEXT
We're always doing the best we can until we can do better. We'll continue working to identify new technology that will allow us to improve and expand upon our ideals. And as always, we'll continue to stay true to our mission and core beliefs.